Sterling Heights Drunk Driving Accident Attorneys
Amplifying the Voices of Drunk Driving Victims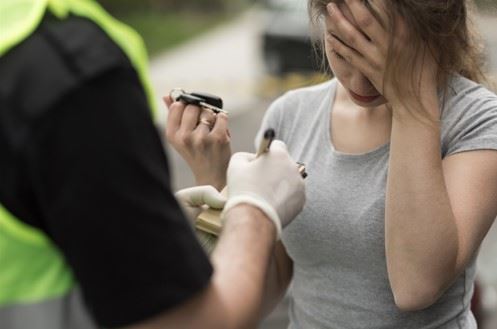 You want to hold a drunk driver accountable for the crash they caused, but you don't know where to begin. This is common, so do not worry. Start by picking up the phone and dialing (248) 487-1887, which will connect with Bashore Green Law Group and our Sterling Heights drunk driving accident lawyers. We are a highly experienced and recognized team of legal professionals who are constantly driven to win big for our clients.
We speak English, Spanish, Russian, Ukrainian, Arabic, and Lebanese. Contact us now.
What to Do After a Drunk Driving Accident
The actions you take immediately after being hit by a drunk driver can get you the best evidence to use against them later.
Let our attorneys know if you did any of the following after your crash:
Called the police: Only a law enforcement officer can remove a drunk driver from the road, ensuring that they do not cause more crashes later. You should always call the police immediately if you were hit by a driver who you know or reasonably suspect is drunk, even if no one was injured in the crash. The police reports generated from their response can help us build your claim.
Took pictures: Photographs of the scene of your accident are priceless when it comes to piecing together what happened and why. You can be sure the drunk driver will deny liability, even though they know that they caused the wreck. Your pictures might be what helps our attorneys solidify your argument.
Saw a doctor: A medical record from a doctor or treating physician will validate that your injuries happened, when they happened, and why they most likely did, i.e., someone crashed into you while driving. If you haven't seen a doctor yet for whatever reason, then call

(248) 487-1887

right away. We can sometimes help connect our clients with medical professionals who are willing to treat them with no upfront payments through medical liens.
What Should You Do If the Drunk Driver Flees the Scene?
Unfortunately, a lot of hit and run accidents involve drunk drivers. This is because if a driver was intoxicated at the time of the crash, they will likely face criminal charges, as well as a personal injury claim. In order to avoid arrest, many drunk drivers leave the scene. In situations where this happens, it's imperative that you gather as much evidence as possible to help aid the police in their search. You can read more about Sterling Heights hit and run accidents on our website.
How Common are Drunk Driving Accidents in Michigan?
The likelihood of being hit by a drunk driver is somewhat low in Michigan. According to information from groups like the Michigan State Police (MSP) and the Michigan Department of Transportation (MDOT), less than 5% of all car accidents in the state involve a drunk driver. However, more than 40% of traffic fatalities involve a drunk or impaired driver, meaning that the risk of death in a drunk driving accident is at least eight-fold compared to other collisions.
What Kind of Damages Can You Recover in Your Lawsuit?
The damages for your drunk driving accident will vary depending on how badly you were injured or affected by the accident. The worse things are after the crash, the higher the value of your claim could be.
Damages that we can pursue in your drunk driving accident claim could include:
Medical treatment costs
Lost and reduced income
Pain and suffering
Permanent disability
Time to Start Your Claim – Call
(248) 487-1887
You should not give the drunk driver and their insurer any more time to make a case against you, not without you opposing it. Reach out to our drunk driving accident attorneys in Sterling Heights today to find out how to begin your case. If we think we are the right fit for it, then we can tell you what we should do next to start pursuing maximum compensation in your name.
We offer free initial consultations. Schedule yours with our drunk driving accident lawyers in Sterling Heights, MI.
I am so thankful for and appreciative. - Heidi G.

Answered all of my questions. - Rashanda M.

Very satisfied with everyone at Bashore Green Law Firm. - Lora S.

Very professional service. - Stephen H.

You can't get better than Bashore Green Law firm. - Felicia A.