Business Interruption Claims
Support for an Emergency to Your Business
Bashore Green has been providing legal support and counseling to businesses for decades and we'll be here through challenging times and growth phases for years to come. Many entrepreneurs have worked their whole lives to build a business. Whether you are a major corporation or a small business owner, this may be a challenging time
If you have taken out insurance for Business Interruption, you expect your policy to pay out when a disaster hits. Unfortunately, there's a very good chance that for absolutely no reason other than greed, your insurance carrier may deny you the business interruption benefits you paid for.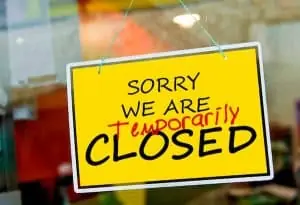 ​So what can you do? If you have a business interruption policy, or another type of policy where business costs are supposed to be covered if your business operations are forced to be suspended as a result of a natural disaster, not under your control, get a copy of the language and contact Bashore Green. We can work with you to determine your next steps and whether you may have a case to get payment directly from your insurer. Chances are you may have to fight for your money and we can be the partner who can help.
We can help you get back on your feet and closer to that sense of normalcy that will be coming soon. Our team is committed to helping you. In fact, we will not charge one penny until we help you get the benefits you deserve.