Sterling Heights Personal Injury Attorneys
Recover Compensation for Your Injuries in Sterling Heights, MI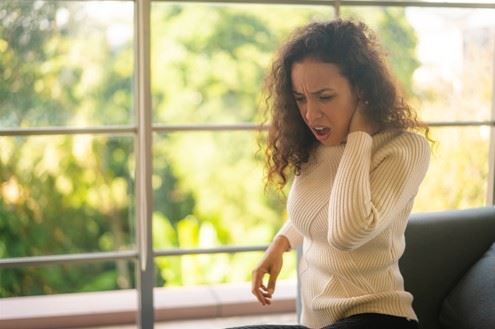 After a personal injury, time is of the essence. It may seem overwhelming or even unfair that there are strict legal timelines for negligence and personal injury cases. The truth is that the faster you can have a good legal team working on your case, the more likely your chances of success become.
When the team at Bashore Green Law Group meets with our clients, it begins with our free, no-obligation consultation. If we do not win, there is no fee for this meeting. This is when our Sterling Heights personal injury lawyers work to understand your story from your perspective. We use that information to dig deeper, uncovering evidence, seeking expert opinions, consulting case law, and otherwise creating a strong case to procure your compensation and justice.
Call (248) 487-1887 today to speak with our injury attorneys in a free initial consultation!
On This Page:
What Can a Personal Injury Lawyer Do For Me?
There are various legal remedies for personal injury and our personal injury attorneys in Sterling Heights know how to employ all of them. We can:
Explain the potential outcomes for your case
Work with you to find the right path forward for your needs and expectations
Determine the potential value of your claim
Typically, personal injury cases involve an insurance company and its lawyers. Insurance company legal teams are focused on finding fault in the injured party, and then saving their own clients' money by attempting to secure low settlements.
We have fought for countless clients and helped secure the fair compensation they were owed. We will fight for you against insurance companies, low offers, and other challenging situations that you should not have to deal with on your own.
This legal representation is vital because, without fair compensation and justice, you may be left paying for medical care, lost wages, and costs out of pocket. It is a stressful situation and one that leaves far too many personal injury victims bankrupt. Our goal is to fully avoid this kind of stress for you and your loved ones.
Our Personal Injury Practice Areas
Bashore Green Law Group's Sterling Heights injury attorneys cover many different personal injury practice areas, focusing on helping small businesses, individuals, and families. Our law group ensures that you have a qualified, experienced legal team ready to help you through any situation.
Our personal injury practice areas include:
Medical provider claims
Slip and fall
Class action suits
Each one of these situations can result in devastating injury and financial effects, all while insurance companies are working hard to save money by offering lowball settlements. It goes to show just how important strong legal representation is when you are dealing with the fallout from negligence. We will fight for you, answer your questions, and put your mind at ease with our legal strategy.
Motor Vehicle Accidents & Personal Injury Claims
One of the most common types of personal injury is those stemming from road accidents. In our law group, we have Sterling Heights auto accident lawyers, truck accident lawyers, and motorcycle accident lawyers ready to represent you with a strong case in any of these scenarios.
You may be wondering why there are different attorneys for each type of accident. While these incidents have some similarities and can all result in serious, life-changing injuries, each relies on different laws and procedures to move forward. When you choose our law group you will receive personalized, informed legal advice and representation based on your specific case.
Why Are Auto Accident Injury Claims So Complex?
Road accidents of any kind can be a more challenging, complex type of personal injury case. Injuries are often quite severe, especially in truck accidents and motorcycle accidents. In some situations, there may be more than one potentially liable party. These claims can quickly balloon in complexity, which is why it is so important to have a great personal injury lawyer in Sterling Heights on your side.
Our Sterling Heights accident attorneys know federal law and state law, including the specifics of Michigan's no-fault law which applies to auto accidents and in some cases, motorcycle accidents. We are familiar with Michigan trucking companies, roadways, and court circuits, which means we have the local knowledge to build a compelling case. Our professionals will fight for the compensation you deserve.
Is There a Time Limit for Personal Injury Claims?
Yes. It's important that you don't delay in reaching out to a personal injury lawyer after your accident. This is because the Michigan personal injury statute of limitations prevents victims from pursuing a lawsuit after 3 years have passed since the initial date of your injury. Waiting too long not only means evidence could be lost in your case, but it also could mean your case will be dismissed by the courts.
Call Our Team for Expert Representation Today!
No matter the personal injury situation, our injury attorneys in Sterling Heights have the experience and skill to find a legal remedy, and the compassion and dedication to ensure that you can focus on recovery and wellbeing while we work on your case.
Tell us your story and we will help you pursue justice.
Contact our team for a free, no-obligation consultation today. You can also call us at (248) 487-1887.
I am so thankful for and appreciative. - Heidi G.

Answered all of my questions. - Rashanda M.

Very satisfied with everyone at Bashore Green Law Firm. - Lora S.

Very professional service. - Stephen H.

You can't get better than Bashore Green Law firm. - Felicia A.