Sterling Heights Car Accident Attorneys
Car Accident Lawsuits in Sterling Heights, MI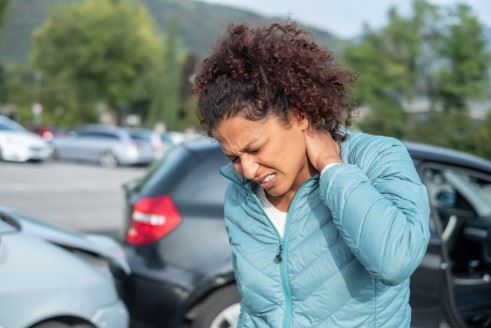 If you have been in an auto accident, the experienced team of Sterling Heights auto accident lawyers at Bashore Green Law Group can help. We will put our years of knowledge and experience to work for you so you can receive compensation for your injuries.
Whether you have suffered an injury yourself due to someone else's negligence, or you are filing a claim for a loved one, you may be entitled to legal compensation. Our team of Sterling Heights car accident lawyers is well-versed in Michigan law, including auto accidents, truck accidents, and motorcycle claims.
We can assist you in the event of personal injury or the death of a loved one.
Contact our car accident attorneys for legal support and to receive the justice you deserve. We offer free consultations and we don't get paid until you get paid. Call (248) 487-1887 today!
Recover the Financial Loss You Have Sustained
When it comes to personal injury in Sterling Heights, our team can help you cover various kinds of expenses, including:
Medical Expenses – You will be relieved to know that following your personal injury there can be assistance to cover medical bills. Bills add up and can become a tremendous financial burden as well as an emotional weight. You can rely on our Sterling Heights car accident lawyers to pursue your right to medical expenses.
Wage Loss – Following a personal injury, it is likely that you will have lost wages as a result of missing work. These can often be recovered. Our team of personal injury attorneys helps you receive money for the hours you have lost as a result of your injury.
Attendant Care – If you require in-home nursing care as a result of your personal injury, the dedicated car accident lawyers in Sterling Heights at Bashore Green Law Group will seek compensation to cover this expense.
Medical Mileage – People often forget that, on top of the distress of their personal injury, it takes money to get to and from medical appointments. Fortunately, it is possible to be reimbursed for the cost of medical mileage.
Replacement Services – Personal injury may mean that you are no longer capable of taking care of household chores. You may require help with childcare and other services. Discuss your situation with our team of car accident attorneys in Sterling Heights, and we will do our best to help you receive the support you need and are entitled to.
Home or Vehicle Modifications – If your personal injury, or the injury to a loved one, has resulted in the loss of mobility, we can pursue money to cover the expense of making your home accessible. We can do the same for making modifications to your vehicle.
Types of Car Accidents We Handle
No matter how severe your accident was or what types of injuries you have suffered, our team is here to fight for your fair compensation. We offer representation for the following types of car accidents (and more):
T-Bone Accidents
Rear-End Accidents
Underinsured/Uninsured Accidents
Distracted Driving Accidents
Multi-Vehicle Accidents
Need help filing a claim? Let our team of experience car accident lawyers help you get started today.
Contact Our Sterling Heights Auto Accident Attorneys Today
A personal injury can be very traumatic and emotionally demanding. Please know that you do not have to suffer through this alone. Contact Bashore Green Law Group today, and we will offer you a FREE consultation. You have nothing to lose, as we charge no fee for our services unless we are successful.
If you are suffering from personal injury following an auto accident, know that there may be compensation in many areas that can make your present and future more bearable. We are looking forward to hearing from you and learning more about your circumstances. We can build a strong case for you and provide you with the best legal representation in Sterling Heights. You will find our representatives courteous, professional, and knowledgeable.
Do not waste any time. Reach out to our Sterling Heights car accident personal injury attorneys. Tell us your story. We will immediately get to work in seeking justice and compensation for you.
I am so thankful for and appreciative. - Heidi G.

Answered all of my questions. - Rashanda M.

Very satisfied with everyone at Bashore Green Law Firm. - Lora S.

Very professional service. - Stephen H.

You can't get better than Bashore Green Law firm. - Felicia A.