Personal Injury Attorneys Serving Rochester, MI
Personal Injury Claims in Rochester, Michigan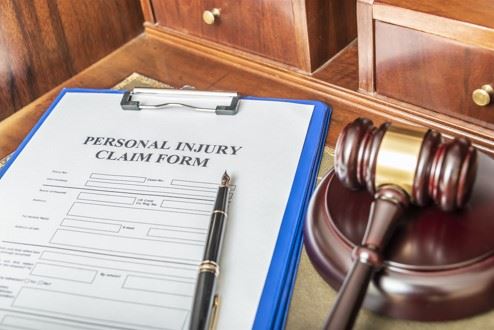 There is nothing worse than being injured when it's not your fault. Even worse is believing there is nothing you can do about it. Bashore Green Law Firm though can help. Our Rochester personal injury lawyers are here to achieve justice for you with an experience team of lawyers available to fight for you.
Bashore Green Law Group's Rochester personal injury attorneys know how important your well-being is. We offer you the finest in professional and compassionate client satisfaction. We understand how unexpected legal issues can throw you into stressful situations, the likes of which you may have never experienced before.
When you contact our Rochester, personal injury attorneys, you will soon discover they handle all types of injury and accident cases, including:
Medical Provider Claims
Slip and Fall
Class Action
What Should you Know About Rochester Personal Injury Lawyers?
Unlike criminal cases where a lawyer is assigned to your case if you cannot afford one, there is no law that says you must hire a personal injury attorney, but we strongly advise you not to fall into the DIY trap.
Depending on your personal injury, it may already be impacting your ability to work or drive, or even interfering with your mobility. Also, you may be sinking deeper into medical debt.
Hiring a personal injury lawyer in Rochester comes down to just one thing: results. Plaintiffs who hire personal injury lawyers have better odds of success and can receive higher settlements or more favorable verdicts.
According to research done by the Pepperdine Law Review, when you hire a personal injury lawyer, successful outcomes are in your favor. Often, courtrooms are stacked against individuals even if they show up in court and make a great case for themselves. We'll prepare for a trial although settlements may be reached without ever stepping foot inside a courtroom.
Personal injury civil suits are serious business and our Rochester attorneys are well equipped to obtain you what you deserve. We know how unwise it is to seek retribution on your own. There is just too much at stake for you to undergo a civil lawsuit without competent legal representation at your side. We have seen it many times before and that is why we have so much success representing small businesses, individuals, and families in times like these.
When personal injury strikes, let our team of professionals take over for you. Your peace of mind matters most to us as we ensure your rights and interests are protected to the fullest extent of the law.
Rochester Injury Lawyers for Auto, Truck, and Motorcycle Accidents
Few things are as unsettling as being in a traffic accident. To make matters worse, if you are injured, you will want to know exactly what you can do about it. Laws differ from state to state, and to try and attempt a civil lawsuit on your own is asking for trouble.
Auto Accident Claims
Insurance companies will likely cover economic benefits, including:
Medical expenses and medical bills
Wages lost due to missing work
Medical mileage for trips to your doctor appointments
Vehicle modifications if needed
Home modifications if your injuries are so disabling
This is why it is so important to go through proper channels when dealing with any personal injury caused by a car accident. Your insurance company may try to relay your rightful payment.
Our Rochester personal injury attorneys are not only on your side, but they are also knowledgeable about every aspect of personal injury law. We'll fight for you and answer any question you have.
Truck Accidents
Being the victim in a truck accident can be a life-threatening event. Tractor-trailer and bus drivers do cause accidents by driving carelessly and if you are involved in such a mishap, it can affect the rest of your life.
Many contributing factors may be involved in each truck accident. Our Rochester personal injury lawyers look into each one carefully to find you or a loved one the justice deserved. If a truck accident has made your life more difficult, it is time to let our team of experts take over for you.
Motorcycle Accidents
Motorcycles are often not considered motor vehicles. The laws for these differ significantly from other auto accidents. You may feel as if you cannot pursue justice on your behalf when involved or injured on your motorcycle.
If you were involved in a motorcycle accident with another vehicle, then cases are often deemed similar to first-party auto accident cases. You would be eligible to claim benefits. These are claims which Rochester injury lawyers know all about. Our professionals are on hand to speak with you about what you can expect in the event of a motorcycle accident.
Personal Injury Attorneys Who Will Work for YOU!
Our Rochester injury attorneys offer you a free, no-obligation consultation when you contact us. Our legal excellence cannot be surpassed, and our client satisfaction says it all. Whether your case is large or small, our experts are ready to step up for you.
Our injury lawyers in Rochester take cases that involve many different elements. We handle auto accidents, truck accidents, motorcycle accidents, dog bite claims, product liability, medical provider insurance claims, slip and fall injuries, wrongful death suits, and class action lawsuits.
If you have any of the following questions, our Rochester personal injury attorneys are here to answer all of your concerns:
Will I have to go to trial?
I do not have money right now to hire an attorney; is there a guarantee I will win my case?
What if I am not in possession of proper documentation?
Think of us as your personal advocate.
Whatever your legal situation is right now, call us today and tell us about it. Your rights are important and our experienced team will work for you to make sure they are recognized.
I am so thankful for and appreciative. - Heidi G.

Answered all of my questions. - Rashanda M.

Very satisfied with everyone at Bashore Green Law Firm. - Lora S.

Very professional service. - Stephen H.

You can't get better than Bashore Green Law firm. - Felicia A.