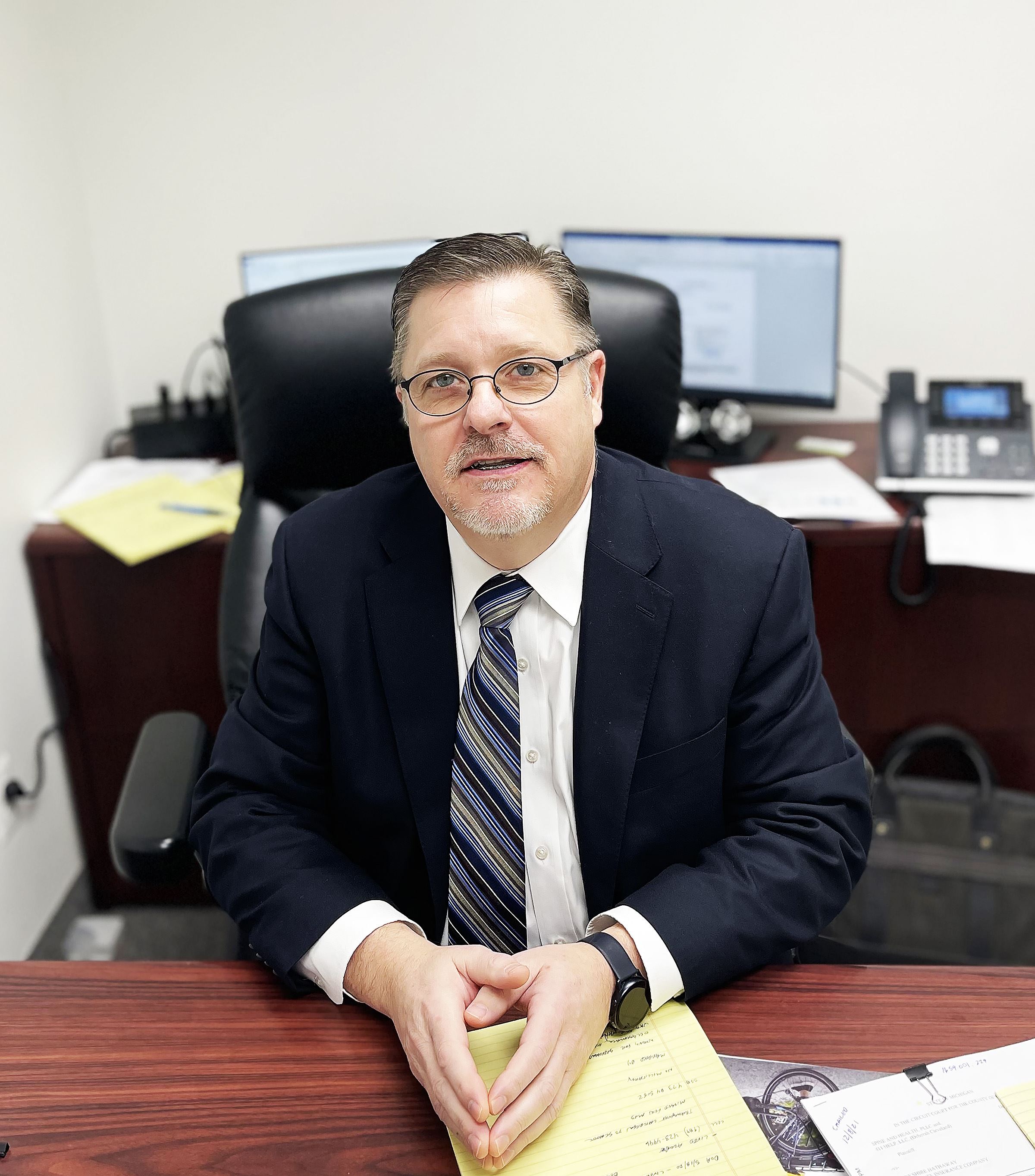 Bashore Green Law Group in Pontiac, a leading personal injury firm specializing in helping clients following auto accidents, trucking accidents, motorcycle accident, dog bites, slip and falls (premises liability), general negligence and injuries resulting from unpaid or missing life and death benefits, has hired John Callahan as a trial attorney and associate.
John previously was a facilitation attorney with JMC Dispute Resolution in Northville where he served as a facilitator, mediator and arbitrator in Wayne, Oakland, and Macomb counties. John has a specific specialty practicing law in the No-Fault arena for almost 30 years. In recent years he has gained experience in legal issues relating to alternative dispute resolution and municipal zoning issues. John authored the ICLE's original Michigan Insurance Law and Practice No-Fault section in 2002.
The familiarity that John has with Bashore Green and its partners was a big reason he joined the firm. "I have known Lionel and Kevin for a number of years and have always been impressed by their insightful, pleasant nature and extensive experience and knowledge," Callahan said. "Both are always prepared and I liked the work product that the firm produces. The quality of attorneys, paralegals and support staff is unmatched."
At Bashore Green John will bring his expertise in auto, truck and motorcycle accidents and Michigan No-Fault law knowledge to support a growing caseload. He will also expand his practice in other business, municipal and personal law areas.
"John was a logical hire because he shares the same commitment to client service and breadth of legal experience that all of our team members have," said Managing Partner Kevin Green. "We've known John for many years and it is a real coup that he agreed to join Bashore Green."
John received his J.D. from Detroit College of Law and is B.S. in Social Science and Criminal Justice from Michigan State University. John is a member of the Michigan Bar Association including its ADR and Insurance and Indemnity sections. John also has long been an active member of the Oakland County Bar Association, including as chair of its ADR Section, and as a member of the OCBA's District Court Case Evaluation and Circuit Court Case Evaluation sections. John remains involved as a member in the Macomb County Bar Association and Incorporated Society of Irish American Lawyers.
As an active member of his local community, John has volunteered on the Northville Zoning Appeals Board for over a decade, including five years as the secretary. He has also been a member of the Knights of Columbus and Eagles Club. Learn more about John by visiting our website at www.bglawpc.com and finding her bio under our "Attorneys" header.
About Bashore Green Law Group
Bashore Green Law Group has over 73 years of collective legal experience helping clients who have suffered injuries and damages, including but not limited to an automotive accident or a personal injury. These incidents can be devastating both personally and professionally and can have an adverse impact on the lives of residents throughout southeastern Michigan. In recent years the Pontiac-based firm has developed a specific expertise in recovering death benefits owed to them from life insurance claims not paying out to loved ones pursuant to their contracts, a common issue for many Americans
Formed by Lionel Bashore and Kevin Green, Bashore Green Law Group is a growing firm that hires the most qualified and talented lawyers, paralegals, and support staff in the region. Learn more by calling 248-209-6009 or 586-803-0500 or visiting the firm online at www.bglawpc.com.