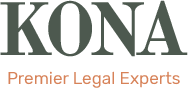 Welcome to Bashore Green Law Group
Since Our Inception, Bashore Green Law Group Has Been Committed To Client Satisfaction And Legal Excellence.
Your Peace Of Mind Is The Most Important Thing For Us. We Work To Make Sure That Your Rights And Your Interests Are Protected. Whatever Your Legal Situation Might Be, You Can Count On Us.
Our Practice Areas
Our founding principles are the foundation of the firm and shared by the entire Bashore Green Law Group family. Dealing in a broad array of matters and focusing on small businesses, individuals, and families, we work hard to ensure that your rights and interests are protected.
We understand that unexpected legal issues can often result in stress and uncertainty. Let our experienced Michigan lawyers handle the stressful legal situation on your behalf while you turn your attention back to what is important to you.
"Whether Your Case Is Big Or Small, In Bashore Green Law Group, We Treat All Our Clients As Family And We Are Committed To Getting Them Justice."